About Us
Growing a healthier community, together. We help weave together community assets –
people, places, and organizations. We want all people to thrive.
Our North Star
We envision the communities we serve as places where all people join together to build on community assets for current and future generations, and where all people have the opportunity to reach their full potential.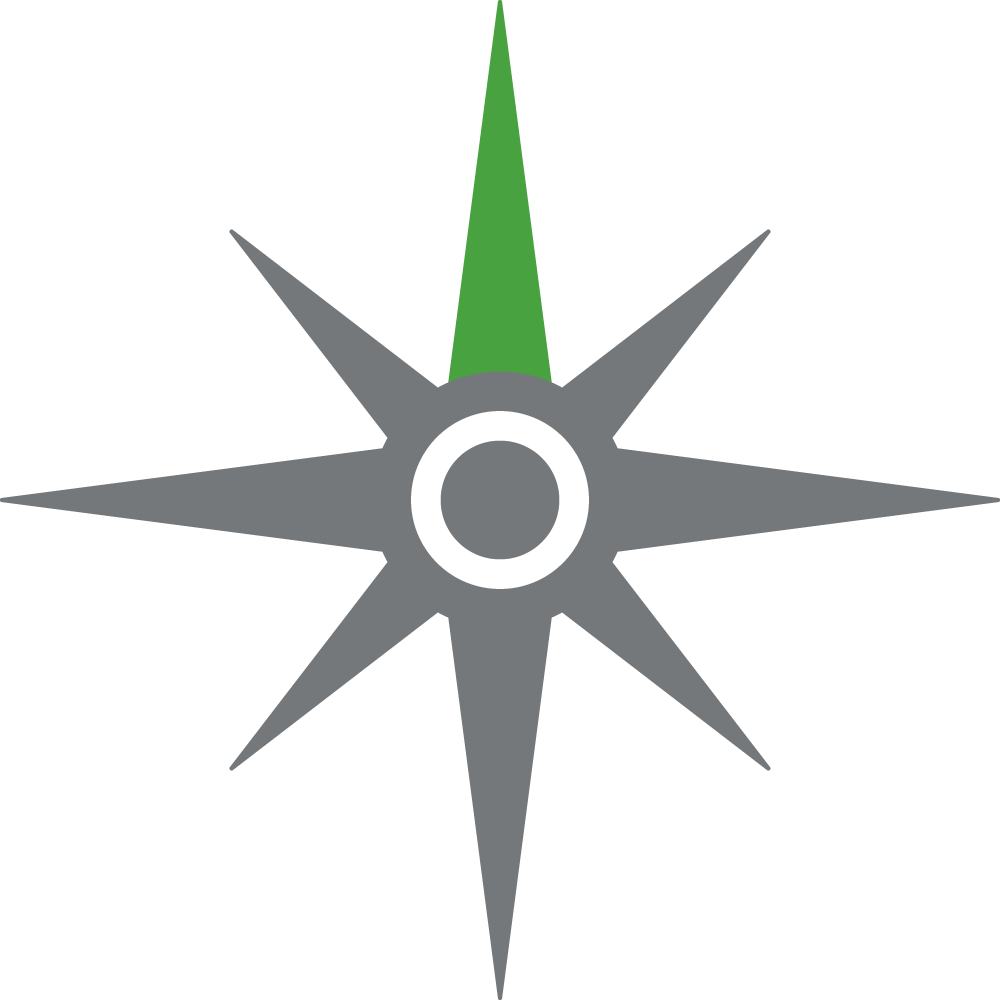 Our name has changed to the Arras Foundation, but our commitment to the communities we serve remains steadfast.
Learn about our community commitment in this video message from Jodie Plyler, chair of the Board of Trustees.
Why "arras"? And why do we believe it reflects our mission and vision for a healthier community? Learn how an idea from community leader, Ashley Shannon, became the name of our foundation.
arras
[ ar-uh s ]
noun:a diverse tapestry.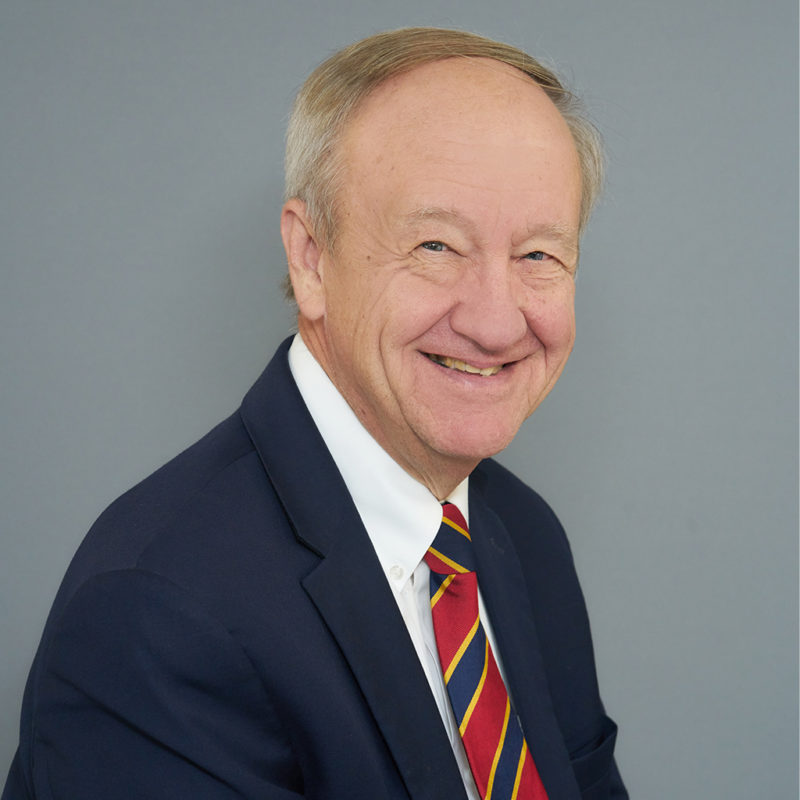 "For more than eighty years the assets which are now The Arras Foundation have transformed to best serve this community.  Originating as a stately building on a hill overlooking West Meeting Street in Lancaster, the original hospital after about thirty years would change its name and rise to be the multi-storied building we see today.  A half century after its founding the hospital's assets would be sold to a for profit corporation.  By that sale the not for profit hospital would become a private foundation and commit its assets to the health and wellness of the people served in the hospital's geographic footprint.  Now, twenty-five years later, that foundation has renamed itself to include all voices and work in collaboration with others to build a healthy community for the populace first served by the original hospital."
Key Foundation Activities in our First 25 Years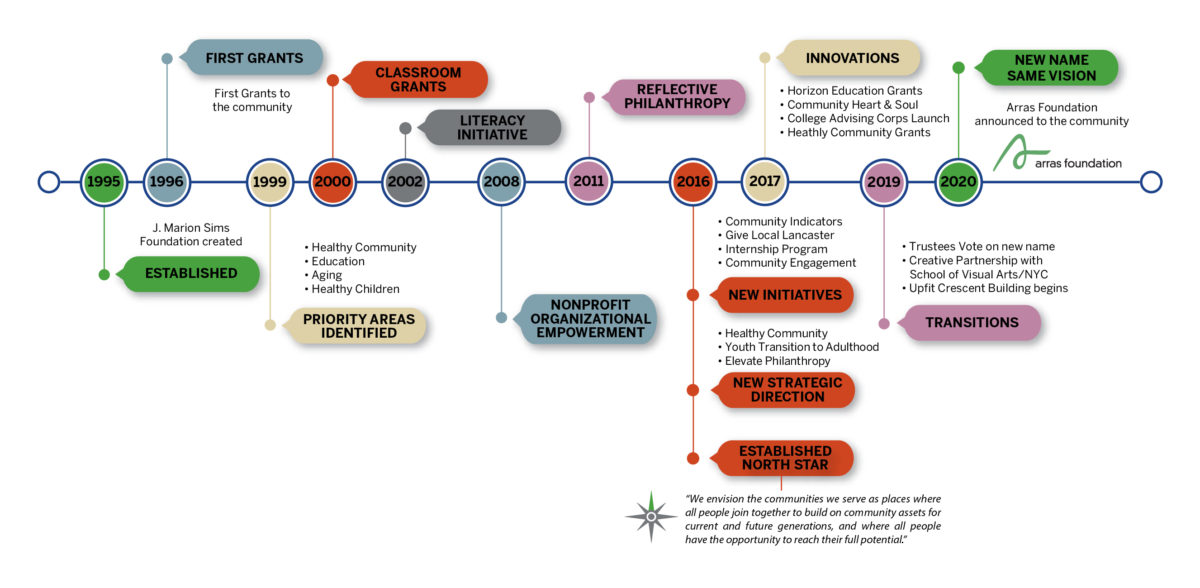 Wellness
We value and prioritize a vibrant community so that all people have an opportunity to thrive and prosper in all dimensions of community health: physical, mental, and social.
Catalyst
We strive to propel partnerships, elevate conversation, spur innovation, and create lasting value with the goal of building a healthy community.
Connection
We aim to harness the collective strength, wisdom, and guidance of everyone in our community; we value the natural connections between people and the environment.
Voice
We place people and their voices at the center of everything we do; resident voices guide and shape our work.
Discovery
We weave information, knowledge, and resources to make data-driven and community-informed decisions that consider the past, respect the present, and see the possible.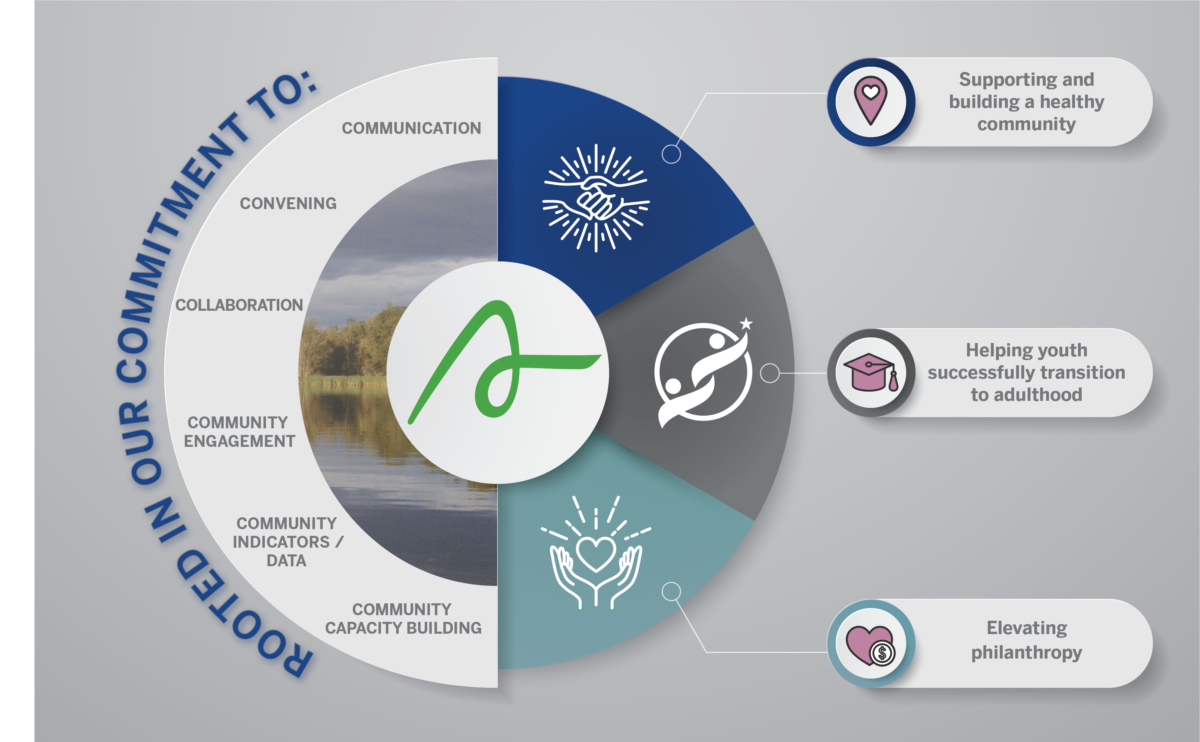 Sign up for our Newsletter
(We do not share your data with anybody, and only use it for its intended purpose)