S
ince 1996, we have proudly served the communities of Fort Lawn, Great Falls, and all of Lancaster County. As we grow a healthier community, together, the Arras Foundation is committed to supporting educators and their work to create innovative learning opportunities for students. We want all students to thrive and reach their full potential!
The Horizon Education Grant promotes collaboration between educators, parents and students in shared projects and activities. Educators have the option to apply for two Horizon Education grants during the school year, one $500 grant and one multi-educator grant up to $2,000.
The Youth Review Committee is the body responsible for reviewing and approving all grant applications. This committee provides an opportunity for students to get involved in community activity, explore the world of philanthropy, and aid in innovation within the school system. Students from the University of South Carolina Lancaster (USCL), Andrew Jackson, Buford, Indian Land, Lancaster, Great Falls, and Lewisville High Schools make up the Horizon Education Grant Youth Review Committee.
Grantseekers must complete these steps:
Watch the "Community Indicators" video and identify two (2) or more community indicator areas that your proposal is intended to strengthen.
Watch video here.
Read more about our 11 Community Indicators here.
Review the Profile of the South Carolina Graduate and identify one (or more) from the three attributes on which your proposal will focus.
See profile here.
Grantseekers must seek approval for their proposal from school leadership.
Collaborate with a student or parent on your ideas or classroom needs.
For teachers at the early childhood or elementary level (3K through 5th grade), collaboration with at least one parent; for teachers at the middle, high and post-secondary level, collaboration with at least one student.
Complete an application through our grant portal!
Don't forget to save your username and password somewhere you won't forget!
Please see FAQs below.
If you have any questions regarding Horizon Education Grants or the application process, please contact Elizabeth Howe.
Horizon Youth Review Committee
Our Youth Review Committee reviews all submitted Horizon Grant applications and makes final funding decisions with guidance from Arras Foundation Trustees and staff. The committee is comprised of students selected by leadership at the six area high schools and USC-Lancaster. On a monthly basis, the Youth Review Committee is exposed to professional and leadership development opportunities, in addition to practice with grantmaking.
If you know of a student who would be interested in this opportunity, contact Elizabeth Howe (EHowe@arrasfoundation.org) and let your school know!
2022-2023 Youth Review Committee Members:
Karli Faulkenberry, Buford High School
Kenley Henson, Great Falls High School
Victoria Holliday, USCL
Jordan Holmes, Great Falls High School
John Kirkland, Andrew Jackson High School
Ryan McGee, USCL
Nolan Rachels, Lewisville High School
Tanner Sellers, Buford High School
Zan Wallace, Lewisville High School
Jared West, Indian Land High School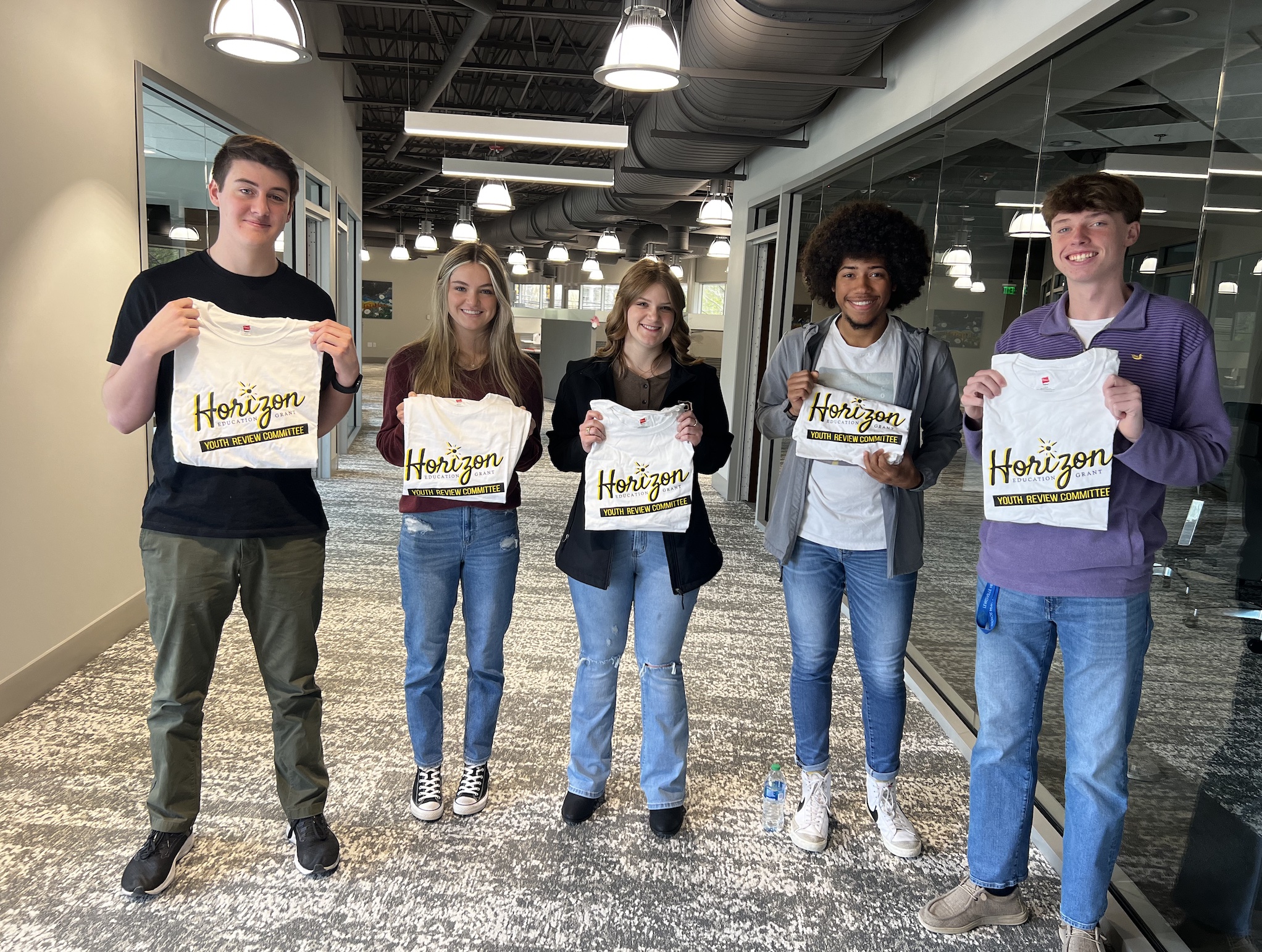 Frequently Asked Questions