Letter from the President & CEO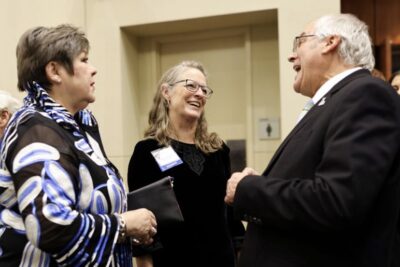 As a health legacy foundation, we focus on partnerships that strengthen resilience in people and place, with a relentless focus on building a healthy community where all can thrive.    
Created by the sale of the Springs Memorial Hospital in 1995, the Arras Foundation is dedicated to our North Star:  We envision the communities we serve as places where all people join together to build on community assets for current and future generations, and where all people have the opportunity to reach their full potential.  
The Foundation works with others in the community to elevate philanthropy, to cultivate a healthy community, and to help our young people make successful transitions to adulthood. Our work centers in shared learning, dialogue, partnership development, grantmaking, and strategic initiatives focused on people and place. Our Healthy Community and Horizon Education Grants focus on building a strong community for all people.   
Since 2016, we have dedicated our resources to deep community engagement, seeking input from the community to shape our priorities. In listening, we have developed the community indicators databank, by which we measure the progress of our community's health; a strategic partnership (with our school districts, AmeriCorps, the Duke Endowment, and Furman University) to support our students as they plan life after high school; and a long-term partnership with Community Heart & Soul, to support what matters most to residents of our small towns. Give Local, our community philanthropy initiative, provides our nonprofit organizations with year-round support to share their missions and an annual day of giving on National Philanthropy Day. Our college internship program allows our young people to dive deep into community life each summer.  
Philanthropy has its roots in the Greek word "philos," or love of mankind. We are proudly rooted in the American philanthropic traditions which filled gaps in early commonwealth and community life. Today, this work translates to multi-sector partnerships across the community all aimed at building a healthy community, together.   
With shared learning and listening since inception, and a focus on bringing partners together in a tapestry ("arras" means "rich tapestry"), we are dedicated to weaving a bright future for all our residents.  
Join us!