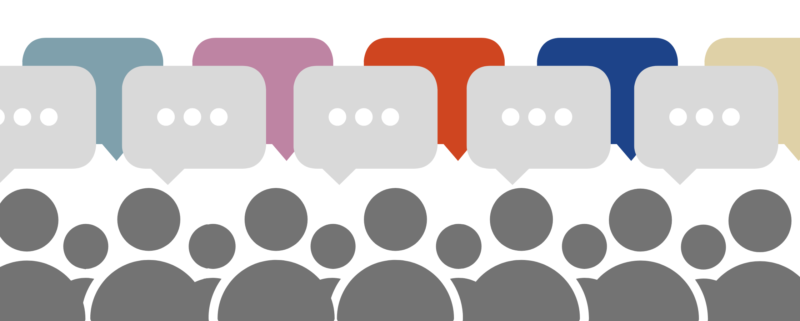 The Arras Foundation is proud to host calls for community members to join together to hear
about timely updates as we continue our work together to build a healthy community.
Sign up here to receive email notifications about all Foundation events.
Watch Previous Sessions On-Demand
August 12, 2021
From the Experts – Back to School & COVID-19: What Parents Need to Know
Watch as local experts from SC DHEC and MUSC Health – Chester/Lancaster Medical Divisions discuss how COVID-19 and its contagious variants are impacting our state and local communities – and the decisions parents face as children head back to school this year.
Featured Speakers:
June 7, 2021
Local COVID-19 Relief & Recovery – Community Check-In
Watch as Catawba Connect leaders speak about YOUR opportunity to let us know how you & our community are responding & recovering to the COVID-19 crisis:
Featured Speakers:
As Chester and Lancaster counties recover from a challenging 2020/2021, Catawba Connect partners — Arras Foundation, United Way of Chester, & United Way of Lancaster County — want to know how YOU – our neighbor – are doing and the best ways we can support you. Please listen to this session to hear how you can share updates with us.
May 17, 2021
Vaccine Hesitancy – Faith-Based Approaches to Help Our Neighbors
Watch as faith & public health leaders speak about the active role of the faith community in overcoming COVID-19 vaccine hesitancy.
These national & local leaders of faith-based communities share how they have actively met the needs of residents during the COVID-19 pandemic.
May 11, 2021
How Your Voice is Shaping Community Health
Watch the video to hear local experts from SC DHEC and MUSC Health – Lancaster Medical Center discuss how community surveys & resident input are helping our healthcare leaders plan for positive change.
Candra Riley, Health Educator from SC DHEC Midlands Region and Dr. Zora Denson, Educator & Director of Community Relations for the Town of Heath Springs join Portia Brown of MUSC Health – Lancaster Division. These experts discuss the importance of YOUR voice and YOUR impact on community health.
February 15, 2021
From The Experts: What You Need to Know about the COVID-19 Vaccine
Sponsored by MUSC Health Lancaster & Arras Foundation
October 12, 2020
A Community Update on Give Local Lancaster 2020
Download the slides HERE.
September 28, 2020
Addressing COVID-19 in South Carolina: A Conversation with SC's State Epidemiologist
September 21, 2020
State & Local Election Officials Discuss Voter Safety & COVID-19 Updates
August 31, 2020
Leaders Discuss Child Care & Early Learning Challenges and Opportunities During COVID-19
August 17, 2020
National, State & Local Leaders Discuss Afterschool Care in the Time of COVID-19
August 10, 2020
The Impact of COVID-19 on Student Journeys
August 3, 2020
Prioritizing Mental Health in Uncertain Times
July 27, 2020
Perspectives on Student Health: Facing Fall 2020
July 20, 2020
A Conversation with Earl Hunter
July 13, 2020
A Conversation with Local Leaders About Inclusive Community Conversations
June 29, 2020
A Conversation with Local County and City Officials
June 22, 2020
A Conversation with Congressman Norman and SC Senator Sheheen
June 15, 2020
A Conversation with Lieut. Gov. Evette & Local 2020 Census Leaders
June 8, 2020
A Conversation with Local Parks & Recreation Leaders
June 1, 2020
A Conversation with State and Local Election Officials
May 18, 2020
A Conversation with Chester County & Lancaster County Officials
May 11, 2020
A Conversation with the MUSC Health Leadership Team
May 4, 2020
A Conversation with Education Leaders of Our Community
April 27, 2020
A Conversation with Our Elected Leaders about COVID-19